biog
Alexis Vassiliou founded ΝΟΤΗΙΝGTODECLARE with the primary aim to create, develop, produce, present and advance performance related material, both in Cyprus and abroad.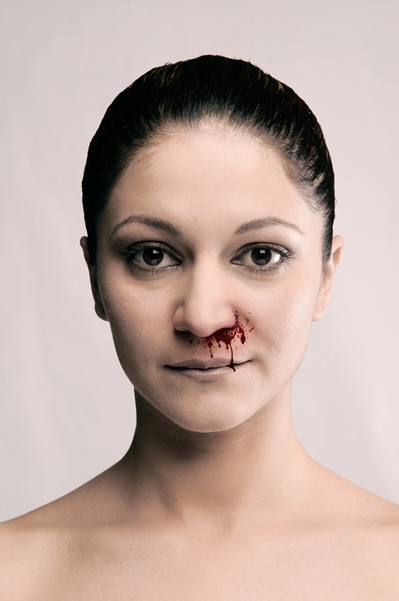 ΝΟΤΗΙΝGTODECLARE also aspires in creating the appropriate circumstances and conditions for multidisciplinary collaborations in the arts as well as in the production of events, classes and workshops that are related to movement, sound and performance in general. Finally, we pursue involvement and participation in local and international circuits and festivals that specialise in the advancement and development of the performative arts in Europe and across the globe.
performance
Blissfully Happy (17 June, duration: 20 minutes)
Because I don't want to share you with your mum, because you tried to poison me, because your hair looks better than mine, because of your father, because life is a bitch, because you gave me a banana for valentine's day, because you destroyed our sofa with your fucking cigarette, because you like Britney...
Blissfully Happy – A confession happening
Blissfully Happy has been characterized as a confessions happening investigating the destructive nature of binary relationships. Vasileiou's performative questionnaire contemplates on issues regarding the unfulfilled and the threadbare, the routine of everyday life in opposition to the unanticipated of the extraordinary, as those instances continuously occur in pairs inside human relationships.
company members
Choreography/Direction - Alexis Vassiliou
Performers/Collaborators - Victoria Aristeidou, Mayia Mina, Cathryn Robson, Lena Roettgers, Andri Evmidou
Electric Guitar - Charitini Kyriacou
Media Designer - Stelios Monoyios
Costume Design and Styling - Natalie C